Odin – Named after Odin – the Norse God of wisdom and magic, Odin Tours is a full service travel agency that provides comprehensive travel packages to the Indian subcontinent. At Odin Tours, we combine the years of wisdom to create magic for our travellers.
Our profound destination knowledge is guaranteed to make your visit to Indian Subcontinent an unforgettable affair.
Equipped with vast experience and world class education qualifications, we offer a wide array of travel services that range from a hotel booking to arranging a complex expedition or even event management services.
Our in-depth product knowledge of India, Nepal, Bhutan and Myanmar, gained through first hand experiences, enables us to come up with some incredible and exciting ideas, even for those with only a  vague idea on what they would like to see and experience.
We follow a flexible approach to putting together your travel experience and can provide you with exciting luxury and adventure holidays to the Indian subcontinent.
Owing to our long standing relationship with suppliers, we are able to provide the best ground logistics support and create high quality tour packages for virtually every budget.
With interesting itineraries, we ensure that you enjoy every moment of your holiday to India, Nepal, Burma or Bhutan!
Our vast experiences in arranging tour packages for travellers around the globe enables us to understand our client's requirements swiftly and accurately, and to come up with tailor-made holiday packages in India.
Our eye for detail and our understanding of the needs and preferences for the western traveller, gained through years of experience, is our USP that sets us apart from the rest.
Come and explore this beautiful world with us !!
---
We are a group of passionate travel professionals who have joined hands to showcase India and Indian Subcontinent the way we see it. For us, travelling is not only about seeing places, but also experiencing, touching and feeling them. Odin Tours was established by a team headed by Mukul Azad.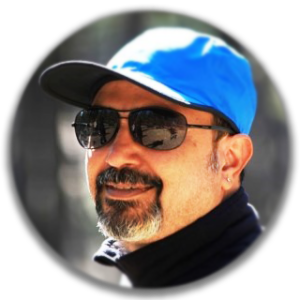 Mukul has done Masters in Economics from Delhi School of Economics. He briefly worked as a lecturer before travel bug bit him. He never looked back since then and there is hardly any region where he has not been to. His extensive travel experience and knowledge has few rivals in the whole industry. Some of his prominent clients are Ms Junko Tabei (the first woman in the world to climb Mt. Everest), Carlos Buhler and Micheal Trueman. Mukul was also instrumental in organizing the photographic project "The World's Hundred Greatest Mountains" by Yoshikazu Shirakawa.