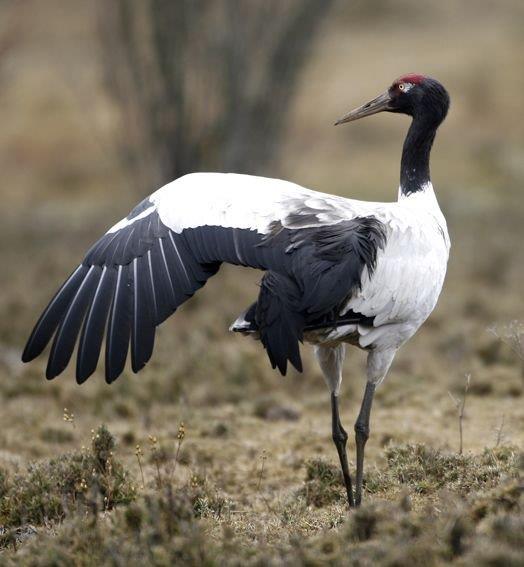 Bhutan covers an area of 38,394 sq km (14,824 sq ft.), roughly the size of Switzerland, but the country has a small population of less the 1 million inhabitants. Thus, opportunities for peace and solitude in a striking mountain setting are unrivalled. Lying in the eastern Himalayas, Bhutan's topography is almost completely mountainous, with steep slopes and altitudes varying from 150 m (492 ft.) to 7,500 m (24,600 ft.) within a distance of less than 100 km (62 miles). The northern border of Bhutan lies in the main Himalayan chain on the southern edge of the Tibetan plateau. Some of Bhutan's most famous peaks include Jumolhari at 7,314 m (24,000 ft.) and Gangkhar Puensum at 7,570 m (24,840 ft). In the south, the Bhutan/India border follows the line where the foothills meet the Indian plains; only a few narrow strips of the plains overlap into Bhutan.
Travel Itinerary:
Day 1: Arrive Paro – transfer to Thimphu (2hrs drive)The flight into the Himalayas is one of the most scenic and breathtaking one with the views of some of the tallest mountains of the world. On your arrival at the Paro international airport, our representative will receive you. Drive to Thimphu the capital city of Bhutan (2hrs) drive. Check in at Hotel and lunch.
Evening birding around sewage pond in Thimphu searching for the species like Ibisbill, Black-tailed Crake, Wallcreeper, Brown Dipper, Ruddy Shelduck, Common Merganser, White-capped and Plumbeous Water Redstart, White Wagtail, Rufous-breasted Accentor, Common and Green Sandpiper, Common and Crested Kingfisher just to name few…
Overnight: Thimphu
Day: 2- Thimphu – Dochula – Punakha (3 hrs. drive)
After leisure breakfast at the hotel, you'll proceed to Immigration Office to process your permit that permit you to go beyond Thimphu, the whole process will take you couple of hours.
Then drive to Punakha over the Dochula Pass (3150).  En route Stop at Lamperi Botanical Garden and take the nature walk for about hours, birds we'll be looking here include Brown Parrotbil, Streak-breasted Scimitar Babbler, Eurasian Jay, Strong-footed Bush Warbler, Darjeeling and Rufous-bellied Woodpecker, Blue-fronted and Hodgson's Redstart, Black-faced, Chestnut-crowned and Spotted Laughingthrushes,
Continue your drive to Punakha valley, along the drive you'll look for the species like Chestnut-tailed Starling, Great and Golden-throated Barbet, Long-tailed Shrike, Spotted Dove, Ultramarine Flycatcher, Red-vented and Black Bulbul, and Common Kestrel.
Later in the evening birding along the Pho Chu valley looking for one of the main target bird, White-bellied Heron. One of the most rare birds in the world, with a population of less then 60  worldwide. Other birds we might see Common and Crested Kingfisher, Ibisbill, River Lapwing, and etc
Overnight: Punakha
Day 3: Full day birding inside Jigme Dorji National Park (1hrs, drive)
You will spend the whole day birding inside the Jigme Dorji National park and along Mo chu River. We have the possibilities of seeing Red–headed Trogon, Wallcreeper, Slaty-bellied Tesia, Small and Large Niltava, Black-chinned Yuhinas, a trio of fork tails, Pygmy and Spotted Wren-babblers, We also have a good chance of finding the species like Oriental Turtle Dove, Great Cormorant, Blue Whistling Thrush, Plumbeous Water Redstart, Rufous Sibia, Grey-headed Canary Flycatcher, Green-backed Tit, Brown Dipper, White-capped Water Redstart, White-throated, Rufous-chinned, Striated and Bhutan Laughingthrush, Golden-throated and  Barbet, Crested Kingfisher, Grey Treepie, Ashy Drongo, Verditer Flycatcher, Brown-throated Treecreeper, Blackthroated Tit, Black Bulbul, Red-vented Bulbul, River Lapwing, Crested Bunting, Grey Wagtail, Gadwall, and Large-billed Crow and with luck Pallas's Fish Eagle
Overnight: Punakha
Day 4: Punakha – Nobding – Phobjekha (4hrs. drive)
Early morning you'll wind up your way to the Phobjekha valley (4hrs) stopping along the way looking for Yellow-rumped Honeyguide, Grey-hooded, Blyth's and Black-faced Warblers, Green-tailed and Mrs. Gould's Sunbird, Striated Prinia, Chestnut-bellied Rock Thrush, White-capped River Chat, White-tailed Nuthatch, Rusty-flanked Treecreeper, Yellow-browed Tits.
Before reaching Pelela pass we'll take the road to Phobjekha valley, crossing Lawala pass the vegetation changes into dwarf bamboo, here you'll searching for the species like Spotted, Chectnut-crowned and Black-faced Laughingthrushes, Spotted Nutcracker, Great and Brown Parrotbills, Oriental Skylark, Yellow-billed Blue Magpie, Red-billed Chough, Hen Harrier, Oriental Skylark and Black-necked Cranes.
Overnight: Phobjekha
Day 5: Phobjekha – Pelela – Paro (6 hrs. drive)
After early breakfast, we'll drive to the Pelela pass (4000) and spend the morning hours birding along the old road at Pelela for high altitude species like Himalayan Monal, Blood Pheasant Spotted and Black-faced Laughingthrush, Himalayan Griffon, Brown and Great Parrotbill, Hodgson's Treecreeper, Collared and White-winged Grosbeak, Blue-fronted and White-throated Redstart, White-browed and Dark-rumped Rosefinch, Plain Mountain Finch, Snow Pigeon, and many more..
Drive to Paro backtracking your way looking for any missing species.
Overnight: Paro.
Day 6: Paro – Chelila Birding (2hrs. drive)
Very early in the morning drive to the cool alpine meadow of Chelila pass (3890m). This is the highest pass on the car road. Here we should be reward with the three different species of Pheasants, Colorful Himalayan Monals, Blood Pheasants and Kalij Pheasants. Beside you'll also see other birds like Rufous-bellied and Darjeeling Woodpecker, Eurasian Jay, Yellow-billed Blue Magpie, Spotted Nutcracker, Long-tailed Minivet, Chestnut-bellied Rock Thrush, Rufous-gorgetted Flycatcher, White-browed Bush Robin, Orange-flanked Bush Robin, Blue-fronted Redstart, Hodgson's Treecreeper, Rufous-vented, Coal, Green-backed and Grey-crested Tits, Buff-barred Warbler, Tickell's Leaf, Blyth's Leaf Warblers, White-throated, Black-faced, Chestnut-crowned and Spotted Laughingthrushes, Dark-rumped  andWhite-browed Rosefinches, Snow and Rock Pigeon, Himalayan Buzzard, Common Kestrel,White-tailed Nuthatch, Hodgson's Treecreeper, Grey-sided Bush Warbler and many more…
Evening: Free time to stroll around Paro town
Overnight: Paro
Day 7: Departure
Drop off at Paro Airport after breakfast at hotel.
– End of Tour –
Cost: Please fill query form to request a quote
Tour Leader: Mukul Azad + One Local Guide
Tour Cost Inclusions
Conveyance charges from Paro airport and back
Six nights stay at hotels at various locations with neat and comfortable rooms on twin sharing basis as per itinerary
All meals as mentioned in the itinerary except lunch on last day
All park entry fee, guide charges, taxi and driver charges
Service of a dedicated professional wildlife photographer and naturalist for the entire tour
All applicable taxes
Tour Cost Exclusions
Transfer to and from Paro Airport
Camera fee
Any extra food item not included in the meal as per itinerary
Any alcoholic beverage
Any non-alcoholic beverage not included in the meal as per itinerary
Laundry, phone call, etc. personal charges
Tips
Anything which is not mentioned in "Tour cost includes"
Get a Custom made Tour Plan with No Obligations Quote
If you like this tour and would like a custom tour plan to your requirements, then please fill the form given below. You can specify destinations, number of days you would like at each destination, activities, hotel categories, specify vehicles, request a guide or translator, etc. If you are traveling with children or elderly please let us know so that we can prepare the plan accordingly. In case you can't find a specific destination listed on our site then let us know and we will work it out for you. We will send you a custom made tour plan and a no obligation quote. We look forward to welcoming you! See you soon!