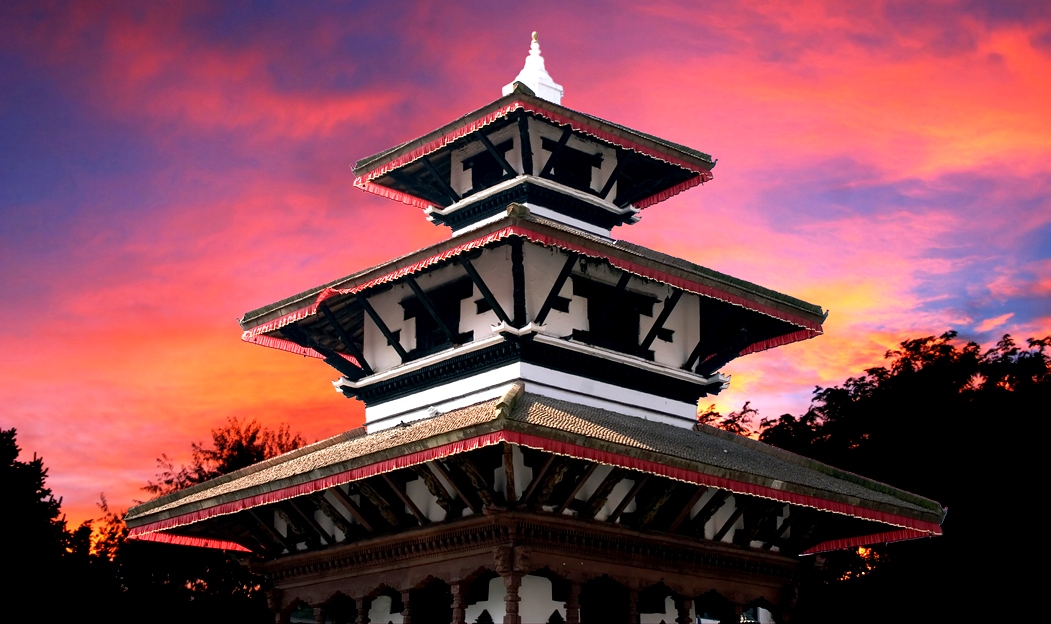 This amazing tour covers the three most important aspects of Nepal – the culture, the wildlife and the landscape. Kathmandu  the cultural melting pot of Nepal has most of the important monuments in Nepal. One of the most well-preserved parks in Asia, Chitwan National Park is very popular with wildlife enthusiasts. With more than 500 species of birds, Chitwan is also home to several endangered animals like One Horned Rhino and Royal Bengal Tiger. The wildlife experience in Chitwan is an exciting mix of Jeep safari, Elephant rides and Canoe ride on Jungle Rivers. Set against the backdrop of Annapuran mountain range and surrounded by three serene lakes, Pokhara is an ultimate destination for adventure and relaxation.
Tour Plan: Kathmandu – Chitwan – Pokhara – Kathmandu
Tour Program
Day 01: Kathmandu
You will arrive Kathmandu. Stay for 3 nights.
Day 02: Kathmandu
Dotted with ancient temples, shrines and golden pagodas, Kathmandu boasts one of the largest congregations of magnificent historical monuments ever built. You will begin the sightseeing Kathmandu at centrally located Kathmandu Durbar Square. It was an ancient seat of Nepalese Royalty and has huge Royal Square with various temples dedicated to different Hindu Gods and Goddesses. Also visit Kasthamandapa temple which is said to be built from single timbre tree. Kathmandu owes its name to Kasthamandapa. Later visit an important Buddhist monument – Swayambhunath stupa.
Afternoon you will enjoy an excursion to Patan, which is also known as Lalitpur meaning the city of artisans. Patan is home to some of finest ancient crafts in the valley. The city still retains old world charm with its brick houses, narrow paved streets and various well-preserved Hindu temples and Buddhist monasteries. Later visit Tibetan Handicraft market.
Day 03: Kathmandu
Today you will visit Pashupatinath temple. Dedicated to Lord Shiva – Pashupatinath is the holiest Hindu temple in Nepal. Later visit Boudhanath – one of the oldest and biggest Buddhist monument ever built in Nepal. Afternoon you will visit Bhadgaon (also known as Bhaktapur) which was one of the ancient capitals of Nepal and still retains medieval ways of life with paved roads and brick red houses. Bhadgaon's own "Darbar Square" has famous Golden gate and extraordinary palace with Fifty Five windows. Another landmark monument of Bhadgaon is Nyatapola temple – a Five storey pagoda
Day 04: Kathmandu – Chitwan
Today morning you will drive to Chitwan National Park in the morning. Chitwan is the most popular National Park in Nepal and is home to diverse wildlife and exotic birds. The major wildlife attractions are endangered one-homed Rhino, Royal Bengal tiger, Gharial crocodile, marsh muggers, four-horned antelope, striped hyena, and the Gangetic dolphins. The wildlife experience is an exciting mix of elephant safaris, jeep rides, canoe rides on the Jungle Rivers and nature walks. You will spend two nights in Chitwan.
Day 05: Chitwan
Enjoy a day full of jungle activities including jeep safaris, elephant rides, canoe rides and nature walks.
Day 06: Chitwan – Pokhara
Today you will drive to hill town of Pokhara. Stay for two nights
Day 07: Pokhara
Set against the backdrop of Annapuran mountain range and surrounded by three serene lakes, Pokhara is an ultimate destination for adventure and relaxation. Apart from numerous walks and treks, one can do paragliding, boating, bird watching and mountain biking in Pokhara. Or you could just chill out and savour the serenity of three lakes – Phewa, Rupa and Begnas.
Day 08: Pokhara – Kathmandu
Today you will take a long drive back to Kathmandu (or fly back to Kathmandu). Stay overnight in Kathmandu.
Day 09: Kathmandu
Transfer to airport to board your return flight back home.
(Call us or write to us to get personalized version of this tour..)
Get a Custom made Tour Plan with No Obligations Quote
If you like this tour and would like a custom tour plan to your requirements, then please fill the form given below. You can specify destinations, number of days you would like at each destination, activities, hotel categories, specify vehicles, request a guide or translator, etc. If you are traveling with children or elderly please let us know so that we can prepare the plan accordingly. In case you can't find a specific destination listed on our site then let us know and we will work it out for you. We will send you a custom made tour plan and a no obligation quote. We look forward to welcoming you! See you soon!