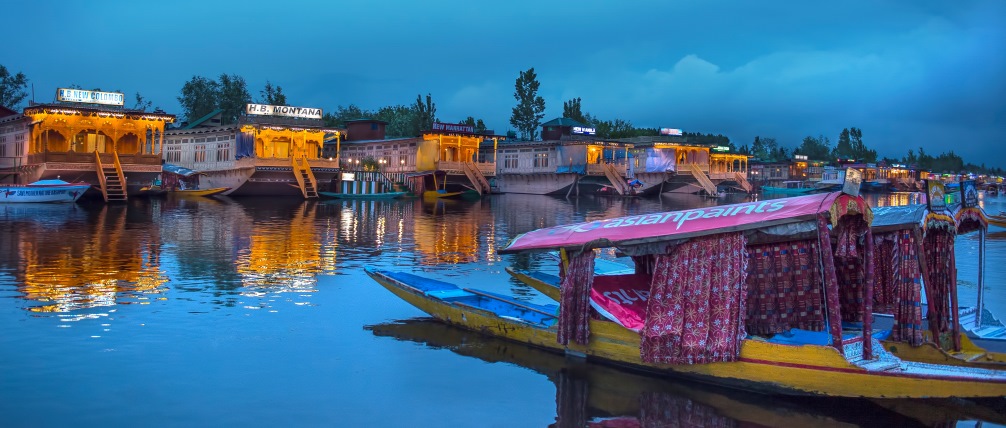 Gar Firdaus roye zamin ast, hamin asto, hamin asto, hamin asto.
means.
If there is a paradise on earth, it is this, it is this, it is this!
Tranquil lakes, beautiful gardens, luxuriant flowers and fruits, rolling hills, walking in the valleys or drifting in a shikara as close as one gets to Paradise on Earth as Kashmir is often referred to. Experience the unique life-style, staying on board the famous houseboats of Srinagar in the middle of peaceful waters of Dal and Nagin Lakes. The valley of Gulmarg offers golf, horse-riding, and skiing. The Pahalgam has the prized rainbow trout, and scenic walks. This exhilarating journey through Kashmir's own ˜Golden Triangle is truly a mesmerizing experience.
(Visited 49 times, 1 visits today)
Get a Custom made Tour Plan with No Obligations Quote
If you like this tour and would like a custom tour plan to your requirements, then please fill the form given below. You can specify destinations, number of days you would like at each destination, activities, hotel categories, specify vehicles, request a guide or translator, etc. If you are traveling with children or elderly please let us know so that we can prepare the plan accordingly. In case you can't find a specific destination listed on our site then let us know and we will work it out for you. We will send you a custom made tour plan and a no obligation quote. We look forward to welcoming you! See you soon!