A dazzling Indian palace fit for a maharaja has taken the top spot in TripAdvisor's 2016 Travelers' Choice Awards, receiving glowing reviews from guests who gave it top marks and were effusive with their praise.
In the 14th edition of the travel site's Travelers' Choice Awards, the Umaid Bhawan Palace was named the best hotel of 2016, with a five out of five bubble rating among its 840 guests.


Umaid Bhavan Palace Jodhpur
Built over 15 years between 1928 and 1943 after its namesake, the Maharaja Umaid Singh, the palatial hotel is literally fit for an Indian king, as the sprawling property is the principal residence of the Jodhpur royal family.
An architectural blend of western and eastern design, the stately, golden sandstone monument features a 32m-high cupola inspired by the European Renaissance and Art Deco influences, while rows of columns and towers are reminiscent of the Rajput heritage.
The opulence is enough to make even the most jaded and affluent guests nod their approval, with its shiny marble flooring, grand staircases, live peacocks, lavish furnishings and lush palace gardens.
"A living dream. Truly a magical and fascinating experience. Majestic architecture and intricate detail," wrote one guest.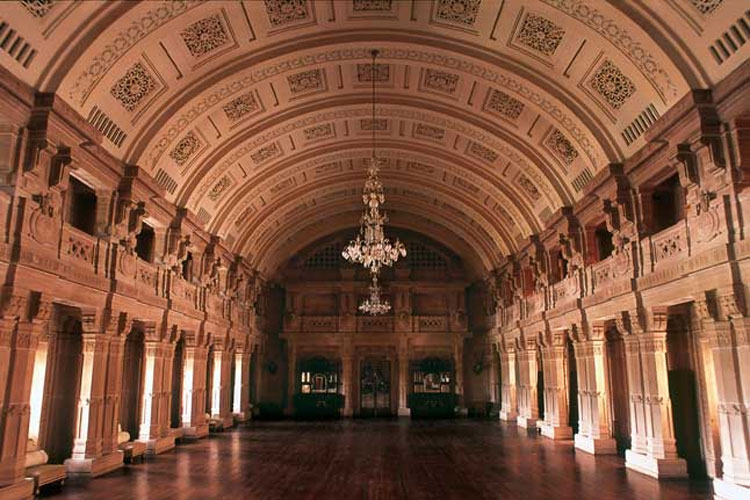 Get a Custom made Tour Plan with No Obligations Quote
If you like this tour and would like a custom tour plan to your requirements, then please fill the form given below. You can specify destinations, number of days you would like at each destination, activities, hotel categories, specify vehicles, request a guide or translator, etc. If you are traveling with children or elderly please let us know so that we can prepare the plan accordingly. In case you can't find a specific destination listed on our site then let us know and we will work it out for you. We will send you a custom made tour plan and a no obligation quote. We look forward to welcoming you! See you soon!