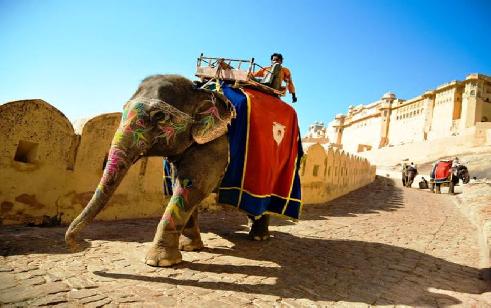 This is an ideal tour for the first time visitors with limited time but handsome budget. A true introduction to India, this tour covers Delhi, Agra and Jaipur" popularly known as the Golden Triangle. Delhi, the capital of India, has a long interesting history. Jaipur, perhaps the most colourful and interesting city, is a gateway to Rajasthan. Agra is home to Taj Mahal – one of the Seven Wonders of the World and the greatest monument of love! The accommodation is arranged at luxurious Oberoi hotels like Rajvilas and Amarvilas where you will experience the right blend of legendary service, luxury and efficiency.
Delhi x 2 nights – The Oberoi Hotel 
Agra x 1 night – The Oberoi Amarvilas
Jaipur x 2 nights – The Oberoi Raj Vilas
Probably, no other theme tour besides Golden Triangle Tour can provide you with a full-fledged glimpse of India's royal and cultural heritage in such a short span. The journey covers three most popular tourist destinations of India- Delhi, Agra and Jaipur
Delhi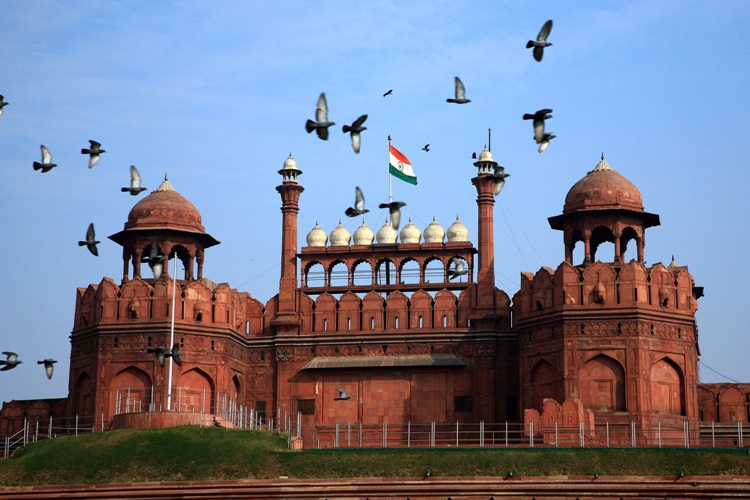 Delhi, The political capital of India, Delhi , makes up one of the cornerstones of the golden triangle in the country's north. Finding its genesis in the great Indian epic the Mahabharata, as Indraprastha, Capital of the Pandava princes, today the city has transformed itself into a new incarnation. Reflecting the many colors and flavors of India's eclectic composition, contemporary Delhi is one where you will be inspired, amazed, fascinated and impressed at every corner.
The India Gate, Red Fort, Jam Masjid, Chandni Chowk, Kutub Minar, Jantar-Mantar, Laxmi Narayan Temple, Akshardham Temple, Bahai Temple and many more are worth seeing in Delhi. The city is the perfect mix of the old and the new. From the colonial pillars of Connaught Place to the lanes of Chandni Chowk and the malls of South Extension, you will find discover a whole range of experiences here. Delhi is also a paradise for shopping, eating and sight-seeing.
Jaipur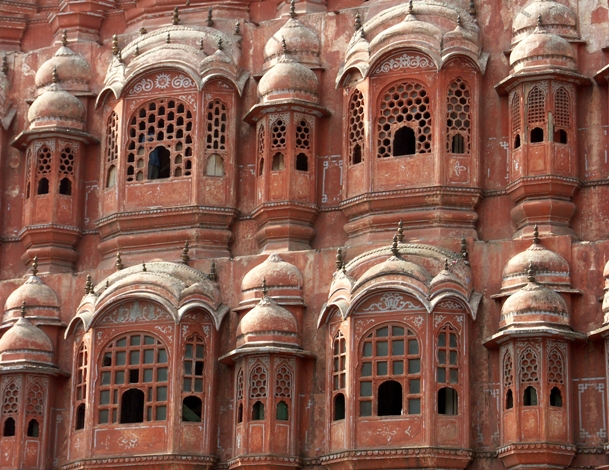 Jaipur, popular known as the Pink City of India, is the largest city in the state of Rajasthan. It is also the capital of Rajasthan. Known for Hawa Mahal, Jal Mahal, Amer Fort, Jantar Mantar and several other places to visit, Jaipur has numerous stories to tell. Each place has a history of its own and the stories, legends and myths make it even more special.
Under the rule of Sawai Ram Singh, Jaipur was painted pink, traditionally a color associated with hospitality, for the grand welcome of Edward, Prince of Wales. The pink color is retained even today, and residents have to preserve it.
Jaipur is one of the first planned cities in India. It was planned according to Indian Vastu Shastra by a Bengali architect name Vidyadhar Bhattacharya in 1727.The directions of each street and market are East to West and North to South.
The observatory, Jantar Mantar in Jaipur, is one of the World Heritage Sites. It is a collection of architectural astronomical instruments, built by Sawai Jai Singh who was a Rajput king, who was interested in learning about the sky.
Hawa Mahal built by Maharaja Sawai Singh served the purpose of letting the royal ladies observe everyday life in the street below without being seen.
The Sawai Mansingh Stadium, built during the reign of Maharaja Sawai Man Singh II has a seating capacity of almost 30,000 people and has hosted many national and international cricket matches.
Taj Mahal Agra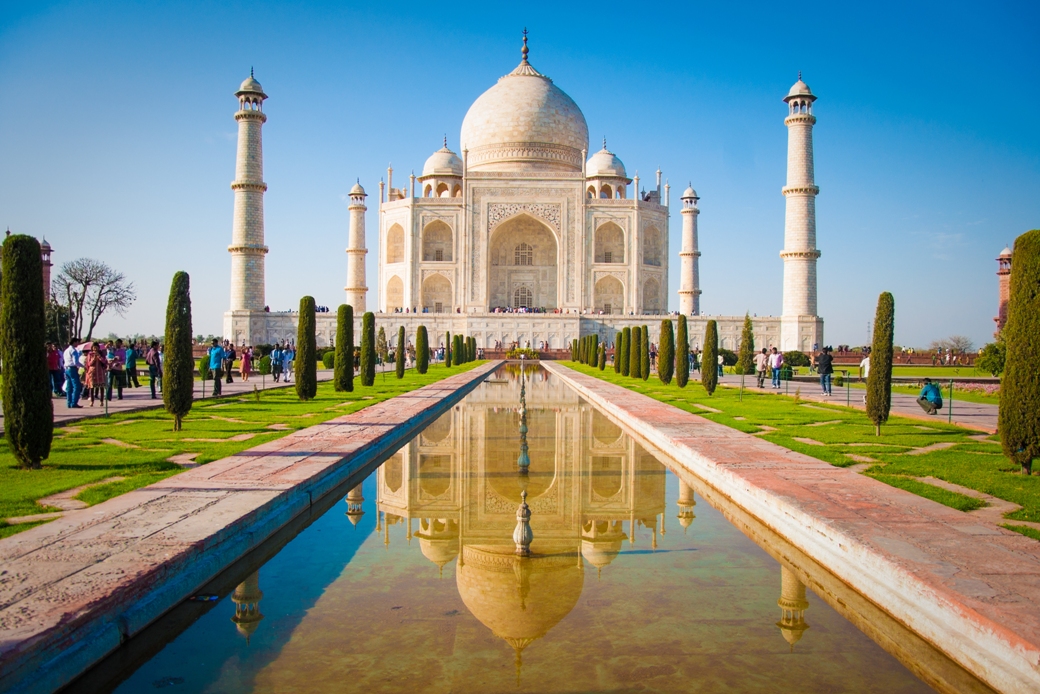 Taj Mahal was built by Shah Jahan in loving memory for his queen Mumtaz Mahal (Arjumand Bano Begum) at Agra, the moghul capital of India. The construction of Taj Mahal started in the year 1631 and it was completed in 1653. In all it took 22 years, 20,000 workers and 32 crore rupees in creation of Taj Mahal. Taj Mahal was built in stages, with the plinth and the tomb taking up roughly 15 years.
Building of minarets, mosque, jawab, and gateway took additional 5 years to be completed. Different types of marbles used in construction of Taj Mahal were brought over from many different regions & countries: Rajasthan, Punjab, China, Tibet, Afghanistan, Srilanka, & Arabia. Many precious stones and Lapis Lazuli (a semi-precious stone) were ripped off from its walls by the Britishers during the Indian rebellion of 1857.
Taj Mahal attracts 2-4 million visitors annually with over 200,000 from overseas.
You can add any of the following destinations to your tour plan:

Udaipur, Jodhpur, Pushkar, Jaisalmer, Bikaner, Varanasi, Haridwar, Rishikesh and Dharamshala
Get a Custom made Tour Plan with No Obligations Quote
If you like this tour and would like a custom tour plan to your requirements, then please fill the form given below. You can specify destinations, number of days you would like at each destination, activities, hotel categories, specify vehicles, request a guide or translator, etc. If you are traveling with children or elderly please let us know so that we can prepare the plan accordingly. In case you can't find a specific destination listed on our site then let us know and we will work it out for you. We will send you a custom made tour plan and a no obligation quote. We look forward to welcoming you! See you soon!