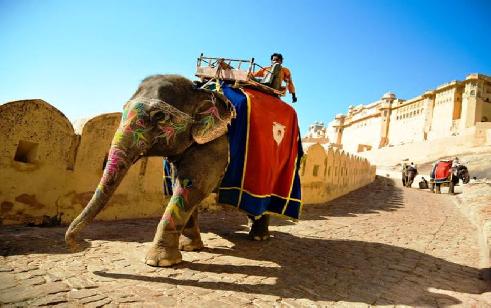 This is an ideal tour for the first time visitors with limited time but handsome budget. A true introduction to India, this tour covers Delhi, Agra and Jaipur – popularly known as the Golden Triangle". Delhi, the capital of India, has a long interesting history. Jaipur, perhaps the most colourful and interesting city, is a gateway to Rajasthan. Agra is home to Taj Mahal – one of the Seven Wonders of the World and the greatest monument of love! The accommodation is arranged at luxurious Oberoi hotels like Rajvilas and Amarvilas where you will experience the right blend of legendary service, luxury and efficiency.
(Visited 58 times, 1 visits today)
Get a Custom made Tour Plan with No Obligations Quote
If you like this tour and would like a custom tour plan to your requirements, then please fill the form given below. You can specify destinations, number of days you would like at each destination, activities, hotel categories, specify vehicles, request a guide or translator, etc. If you are traveling with children or elderly please let us know so that we can prepare the plan accordingly. In case you can't find a specific destination listed on our site then let us know and we will work it out for you. We will send you a custom made tour plan and a no obligation quote. We look forward to welcoming you! See you soon!