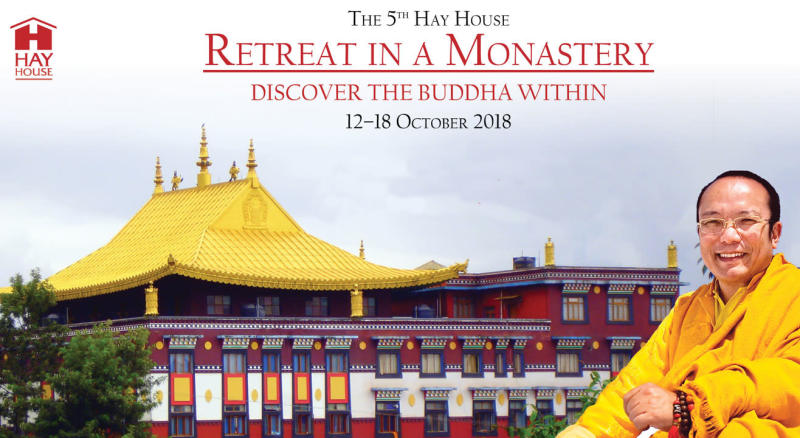 Hay House Publishers India is delighted to announce its 5th 'Retreat in a Monastery' at the breathtaking Palpung Sherabling Monastery in the Western Himalayas near Dharamshala in Himachal Pradesh, India – the seat of one of the most celebrated spiritual leaders of our time, His Holiness the 12th Kenting Tai Situpa.
This exclusive Retreat offers you a unique opportunity to shift to a more spiritual way of being through Tibetan Buddhism. His Holiness will personally conduct all teaching sessions. The subject of this year's retreat is: Discover the Buddha Within.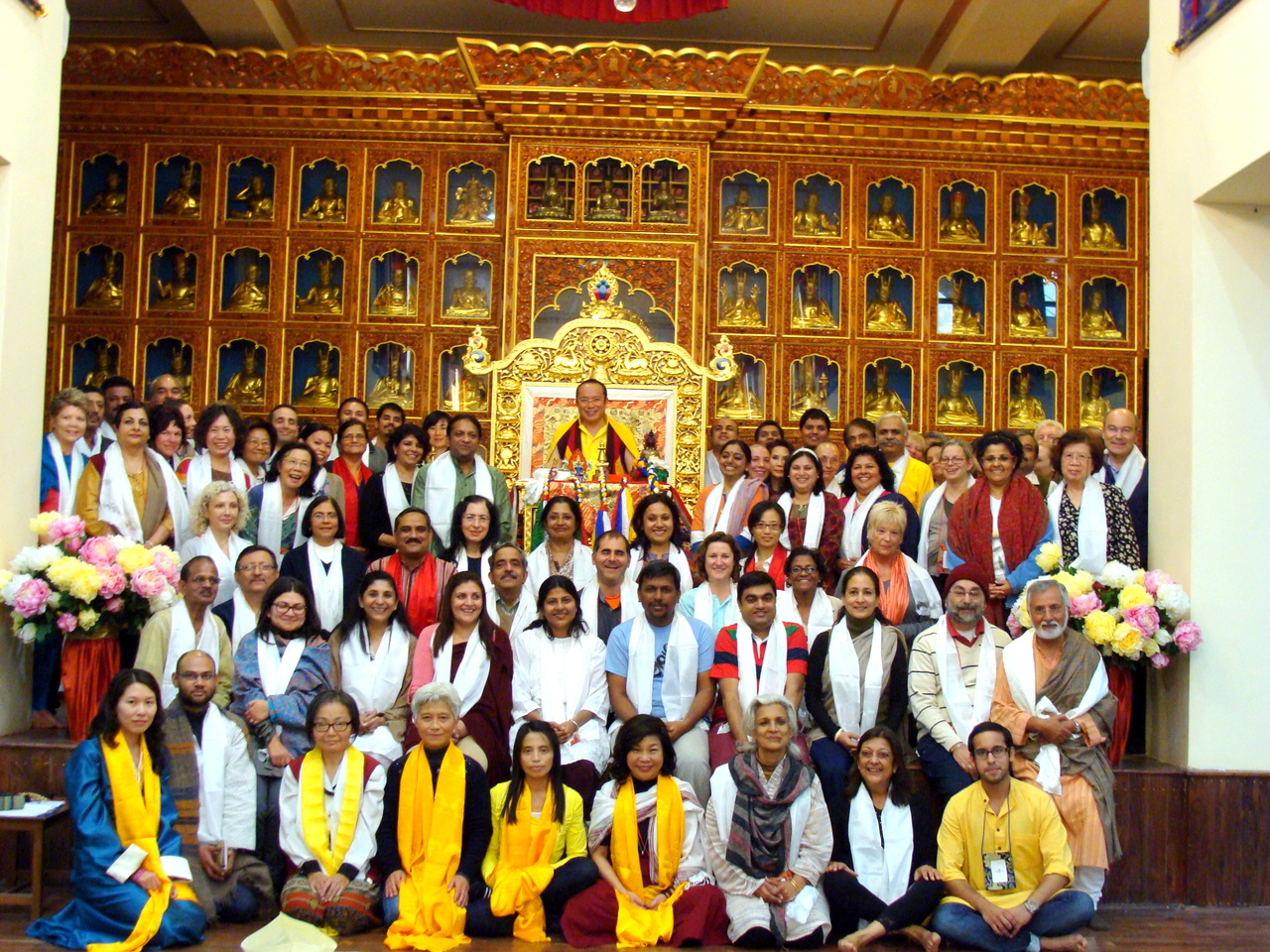 Schedule for the retreat
Use your time at Palpung Sherabling to rejuvenate your senses and refresh your mind and body far away from the hectic pace of city life. Indulge in an enriching experience with Hay House Publishers India throughout this very special Retreat.
Friday, 12th October 2018
Arrival at the Monastery
Introduction to the Retreat
Special Film Screening
Saturday, 13th October to Wednesday, 17th October 2018
Early Morning: Guided yoga/Nature walk
Morning & Afternoon: Teachings by His Holiness the 12th Kenting Tai Situpa
Evening: Guided Meditation
Late Evening: Film Screening
Thursday, 18th October 2018
Departure from the Monastery
Your day at Palpung Sherabling
We want you to savour every moment of your Retreat. The programme has been especially designed so that you can absorb and reflect on the day and what you've learnt from it. Teachings and question & answer sessions with His Holiness the 12th Kenting Tai Situpa will be held every morning and evening, followed by meditation. Sit back, unwind, and enjoy the rich energy-filled ambience around you.
7:00 – 8:00 am: Guided Yoga/Nature Walk
8:30 – 9:30 am: Breakfast
10:30 am onwards: Teaching Session 1
12:30 – 1:30 pm: Lunch
2:30 pm onwards: Teaching Session 2
4:30 – 5:00 pm: Tea
5:30 – 7:00 pm: Meditation
7:00 – 8:00 pm: Dinner
8:15 pm: Film Screening
His Holiness, on request, will meet in private any delegate for a one-to-one session to answer any personal queries.
About the Palpung Sherabling Monastery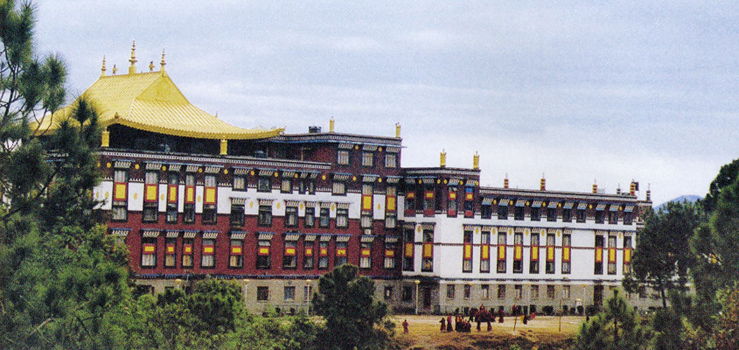 The Palpung Sherabling Monastic Seat is situated high up in the mighty Dhauladhar mountains amid lush pine and oak forests, and is spread over an area of thirty acres. Established in 1975 and built in the traditional Tibetan architectural style, it is the seat of His Holiness the 12th Kenting Tai Situpa in India and is considered one of the major learning and practice centres of Tibetan Buddhism in the world. It has helped to preserve the art, science and cultural tradition of Tibetan Buddhism over centuries. The Tibetan grand masters and monks of today as well as of the future are all groomed and taught at Palpung. Each year, hundreds of scholars and students of Tibetan Buddhism from all across the world visit the Monastery for learning and personal growth.
His Holiness the 12th Kenting Tai Situpa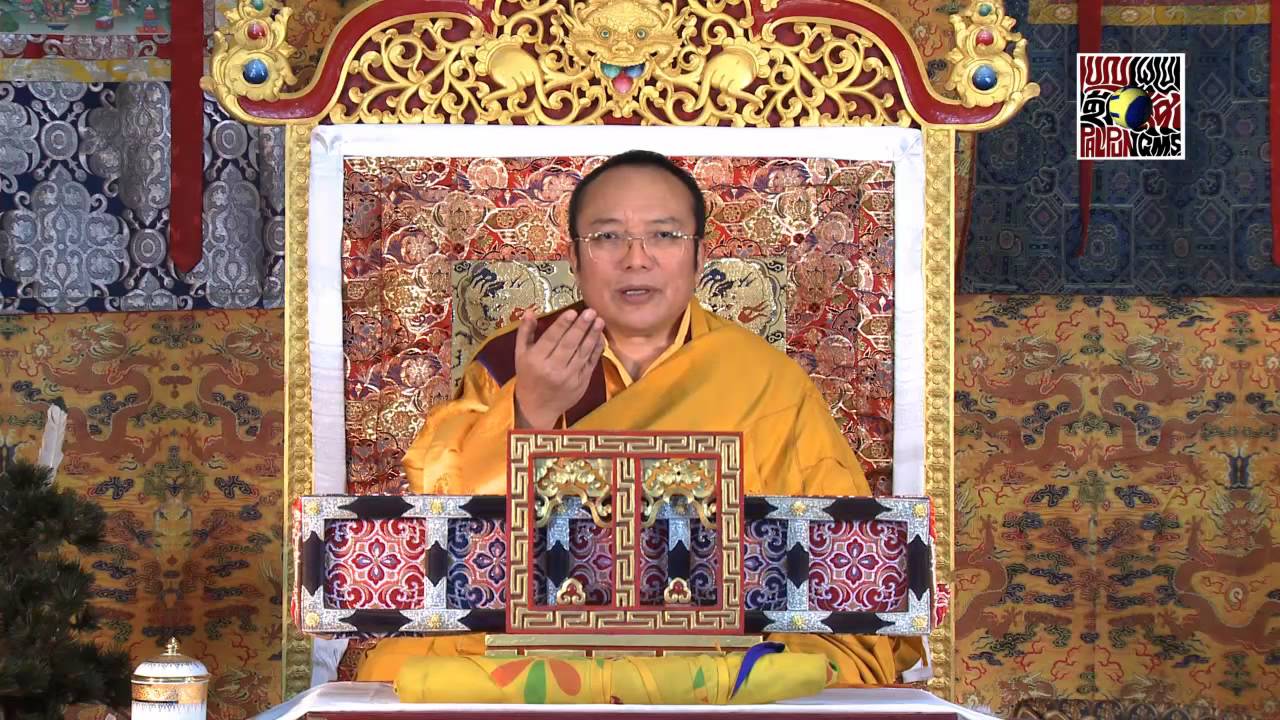 His Holiness the 12th Kenting Tai Situpa, Pema Donyo Nyingche, is a renowned Buddhist master and the main holder of the mahamudra lineage of Tibetan Buddhism. Mahamudra is a body of teaching that represents the culmination and fulfilment of all the practices of the schools of Tibetan Buddhism, and is believed by them to be the quintessential message of all their sacred texts. His Holiness the 12th Kenting Tai Situpa is a scholar, poet, calligrapher, artist, author, architect and a geomancer. The main guru of His Holiness the 17th Karmapa, Orgyen Trinlay Dorje, the Tai Situpa is also responsible for teaching future generations of Buddhist monks and masters.
Get a Custom made Tour Plan with No Obligations Quote
If you like this tour and would like a custom tour plan to your requirements, then please fill the form given below. You can specify destinations, number of days you would like at each destination, activities, hotel categories, specify vehicles, request a guide or translator, etc. If you are traveling with children or elderly please let us know so that we can prepare the plan accordingly. In case you can't find a specific destination listed on our site then let us know and we will work it out for you. We will send you a custom made tour plan and a no obligation quote. We look forward to welcoming you! See you soon!