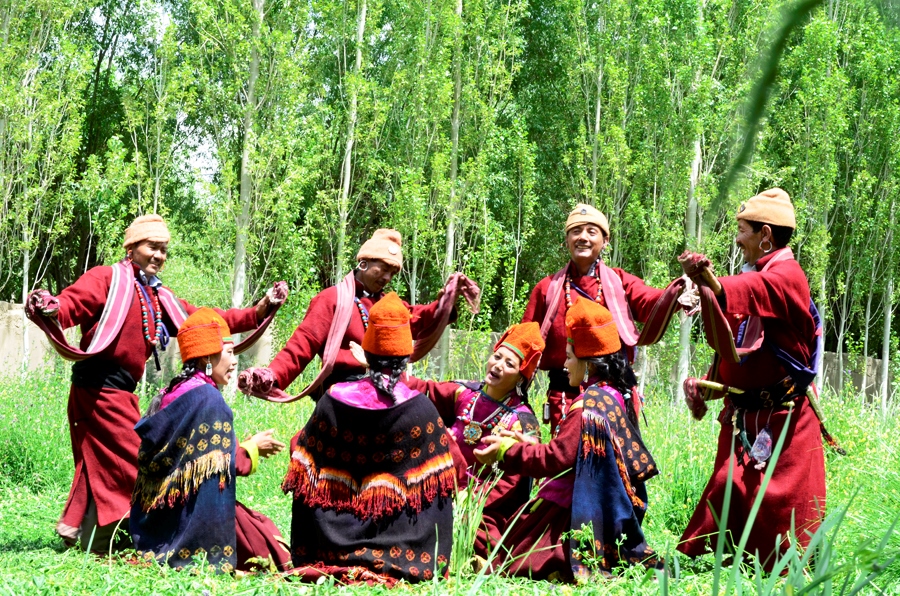 Ladakh; the very name conjures up visions of a spectrum of stunning, vibrant colors, ancient monasteries, cobalt blue lakes, high altitude passes and nomadic tribes with their Pashmina goats across an arid landscape surrounded by snow-capped mountains.
The super luxury Chamba camp introduces the discerning traveller to different adventures in carefully selected exceptional locations in the mountains. Rediscover yourself…meet gurus from the far reaches of the Himalayas, raft down the River Indus, watch a game of Polo, a sport of the Royals or picnic in picturesque spots and so much more…
The Chamba Camp, Thiksey – Experiential travel revisited.
Recreate the magic of old world charm with canvas luxury at quite another level with our luxury camps in India. From the land of the Lamas, Thiksey Monastery welcomes the adventurous traveler to their unique camp, the Chamba Camp, Thiksey.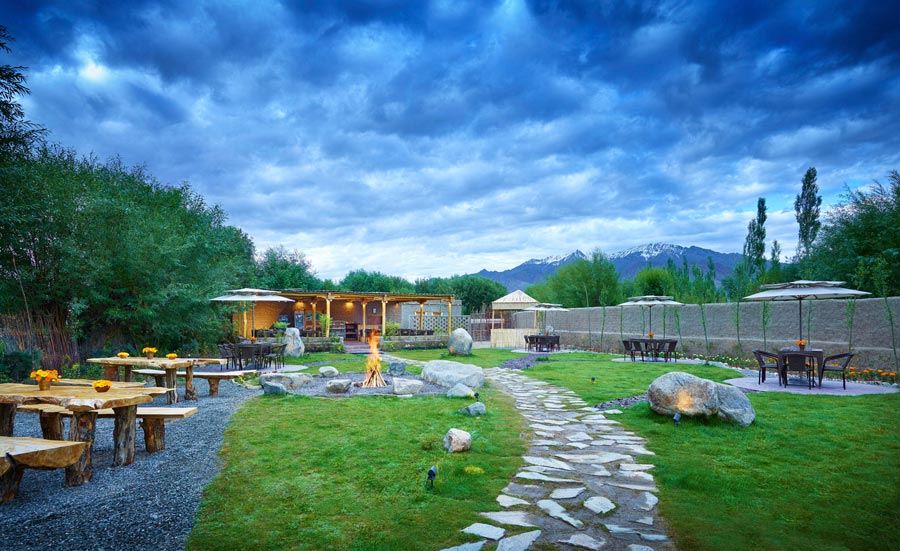 The Chamba Camp at Thiksey creates once in a lifetime experiences – relax in individually designed tents, with en-suite bathrooms, private decks, crisp linen and the services of your very own butler. Watch a game of polo, a sport of the Royals of Ladakh, raft down the River Indus, enjoy picnic lunches amidst the most picturesque spots with unforgettable views and much more.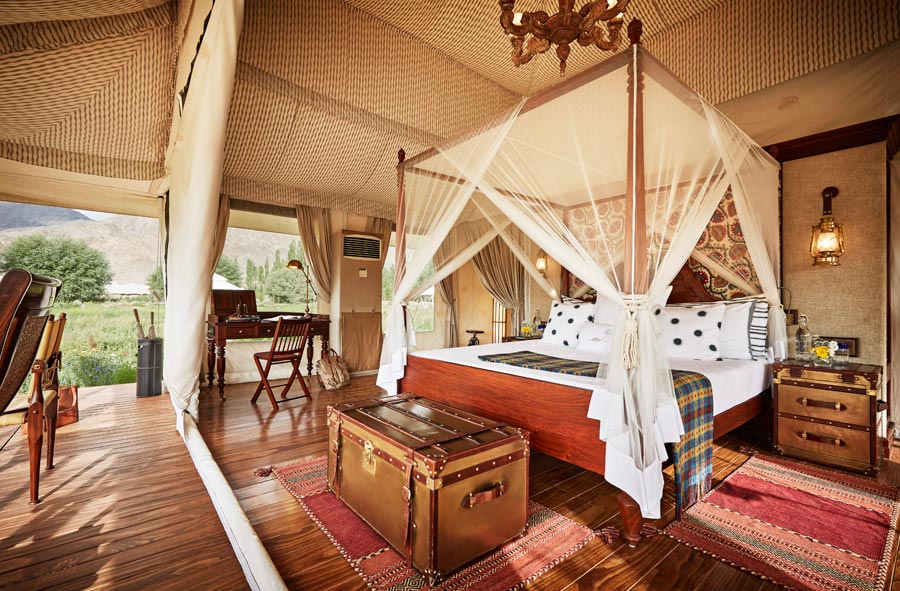 Chamba Camp, Diskit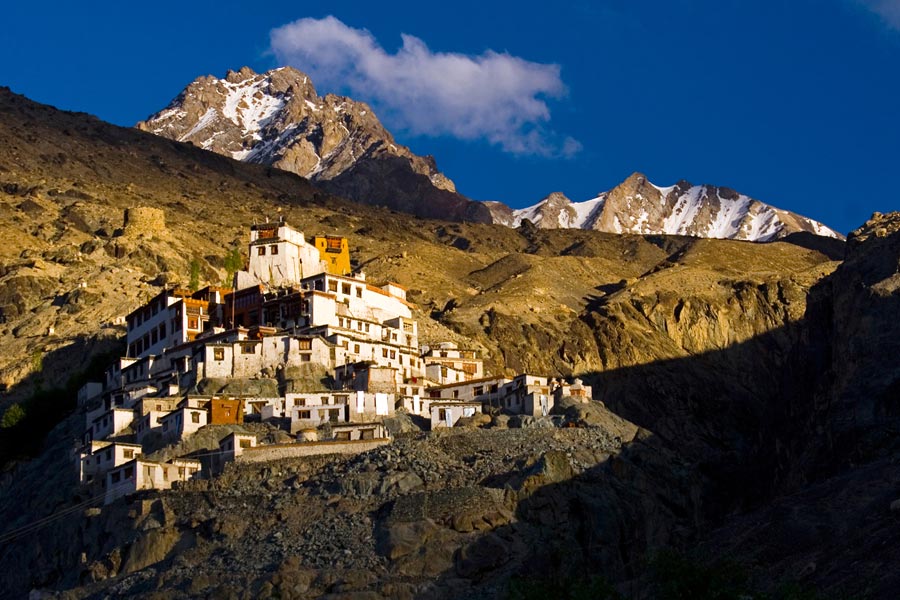 Cradled by jagged mountains on the northern route from the Leh Valley, meet two ancient rivers – Nubra and Shyok. They form the enchanting Nubra Valley – an oasis of forgotten tales of merchants, mercenaries and monks who trudged these high-altitudes trans-Himalayan sand dunes in search of gold, glory and God.
Continuing the expedition through dramatic landscapes of enormous glaciated peaks and arid thoroughfares, reach the tranquil yet thriving village of Diskit. Untouched by the mainstream mayhem, the village has beautifully preserved its sanctity despite being the commercial hub of Nubra. Nestled in a quiet corner Chamba Camp, Diskit invites you on a nomadic voyage sewn with canvas luxury. Travel across this historical landscape surrounded by the soaring Himalayas, sand dunes and mysteries of a bygone era.

Chamba Camp, Diskit presents Hunder village, Turtuk, and Sumur – the alluring barren vistas saturated with hues of white, green and brown. Witness the amalgamation of ancient cultures, stories of Buddhist monks and monasteries eternal through the sands of Time, spectacular terrains of molten fold mountains strewn with cobalt blue lakes, all at the Chamba Camp, Diskit – a step away from Paradise!!!
Odin Tours and The Travelling Camp introduces glamping in India through its Ladakh tour packages. Get in touch with us for offer and details.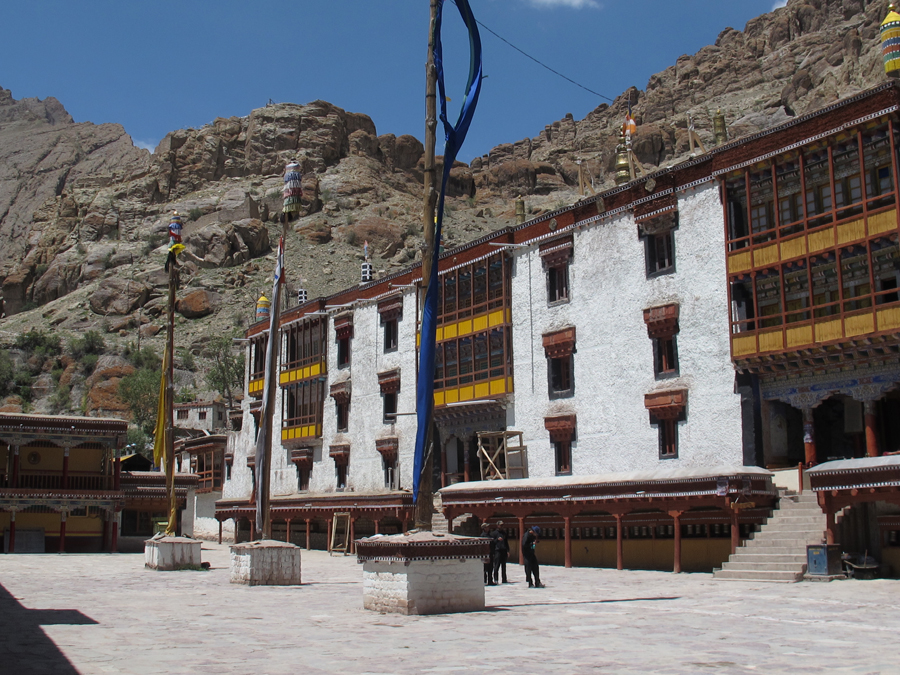 Get a Custom made Tour Plan with No Obligations Quote
If you like this tour and would like a custom tour plan to your requirements, then please fill the form given below. You can specify destinations, number of days you would like at each destination, activities, hotel categories, specify vehicles, request a guide or translator, etc. If you are traveling with children or elderly please let us know so that we can prepare the plan accordingly. In case you can't find a specific destination listed on our site then let us know and we will work it out for you. We will send you a custom made tour plan and a no obligation quote. We look forward to welcoming you! See you soon!