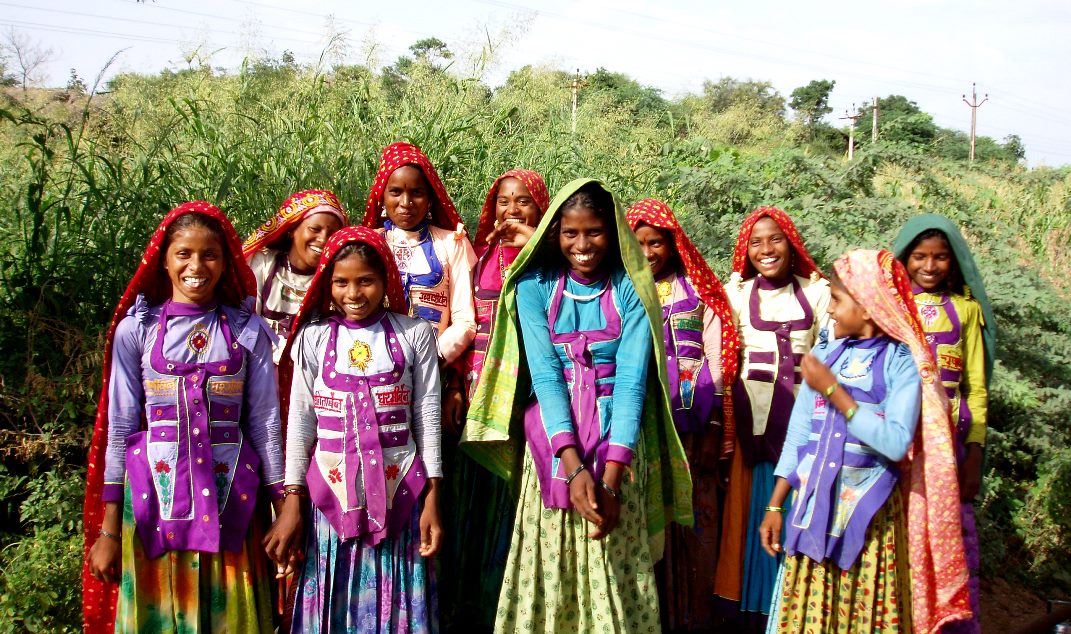 This comprehensive tour of Gujarat takes you to famous Textile Museum in Ahmedabad; the amazing complex of mosques at Champaner; the Jain temples of Palitana surely one of the seven wonders of India, perched on the tip of the Shatrunjaya hills; the Indus Valley site of Lothal, dating from 2500 BC and the Gir Forest, preserving the Asiatic lion.
Gujarat was often the first port of call for Arab traders in their dhows and later an important commercial centre for the Portuguese, the English and the Dutch. Here they established trading posts with the local rulers, dealing, among other things, with printed cotton and embroideries, for both of which Gujarat is still famous. Many erstwhile rulers have recently transformed their palaces and royal guest-houses into hotels.
The sights include Ahmedabadâ's famous Textile Museum; the amazing complex of mosques at Champaner; the Jain temples of Palitana – surely one of the seven wonders of India, perched on the tip of the Shatrunjaya hills; the Indus Valley site of Lothal, dating from 2500 BC and the Gir Forest, preserving the Asiatic lion.
Birdlife is prolific throughout Gujarat and the salt plains of the Little Rann of Kutch are the last refuge of the wild ass. This comprehensive tour also visits villages that are home to tribes such as Rabaris, Ahirs and Meghwals. Your stay is in comfortable though simple accommodation including royal residences, heritage hotels and tented accommodation.
Tour Plan: Ahmedabad – Jambughoda – Bhavnagar – Gir – Gondal – Bhuj – Dasada – Poshina – Ahmedabad
Tour Itinerary
Day 01: Ahmedabad
You will arrive Ahmedabad and stay for 2 nights. You will begin a typical "Gujarati" experience by attending an elaborate traditional dinner at the Vishala Restaurant, with a chance to see the Museum of Utensils.
Day 02: Ahmedabad
Today morning you will start sightseeing of Gujarat by visiting Sabarmati Ashram of Mahama Gandhi. Later visit the Calico Museum – to learn about several traditional textile arts. You will also visit Sidi Syed Mosque and Adalaj step-well.
Day 03: Jambughoda
Today morning you drive to Champaner. A former capital of Gujarat, Champaner is a remarkably well-preserved city, with ancient Hindu, Jain temples. It has vast complex of mosques built by Mehmud Begada. The whole working of a well-planned capital city is still in evidence, from granaries and fortifications to step-wells and cemeteries. Champaner became a UNESCO World Heritage Site in 2004. You will drive on to Jambughoda Palace, a simple royal mansion in the midst of mature gardens – a beautiful retreat for nature lovers.
Day 04: Jambhughoda
Today you will visit the local tribal villages of Rathwas and Nayaks.
Day 05: Bhavnagar
Drive to Bhavnagar today morning. En route you will visit the 4000 years old Harappan ruins at Lothal. Stay in Bhavnagar for next two nights
Day 06: Bhavnagar
Today you will enjoy an excursion to Palitana and visit the temple complex on the hilltop. These temples are reached by a steep flight of stairs, palanquins can be arranged, if required. The Palitana temples are considered the most sacred pilgrimage place by the Jain community, and are the world's largest Temple Complex. There are more than 3000 temples located on the Shatrunjaya hills, exquisitely carved in marble. The main temple on top of the hill, is dedicated to 1st tirthankar lord Adinath (Rishabdeva). On the top the Shatrunjai Hill is a cluster of Jain temples, built by generations of Jains over a period of 900 years, from the 11th century onwards. Every devout Jain aspires to climb to the top of the mountain at least once in his lifetime, because of its sanctity.
Day 07: Gir
You will drive to Sasangir National Park today. Sasangir park is famous for Asiatic Lions. You will enjoy a jeep safari in the afternoon to spot Lions and other wildlife. Stay in Sasangir for the night.
Day 08: Gondal
Drive to Junagarh in the morning. You will visit the Ashokan Rock Edicts and the Junagadh Fort. Drive on to Gondal for two nights stay.
Day 09: Gondal
Gondal is a good base to explore the nearby tribal villages. The Royal family of Gondal has a fine collection of antique cars.
Day 10: Bhuj
Today you will undertake a long drive to Bhuj – the capital of the desert region of Kutch. You will stay in Bhuj for next two nights.
Day 11: Bhuj
Kutch Region is famous for traditional handicraft. The tribal villages still practice ancient crafts. You will visit nearby tribal villages famous for textiles, pottery, embroidery etc.
Day 12: Dasada
Today morning you will travel to Dasada – in Little Rann of Kutch. Afternoon you will enjoy a jeep safari into Little Rann of Kutch to spot wild asses – endemic to this area. The elegant blackbuck (Indian antelope), Nilgai or Blue bull (India's largest antelope) and the graceful Chinkara (Indian gazelle) are other mammals seen here. The Little Rann of Kutch is also a birding paradise. During safaris you can see large flocks of Larks, and other dry-land birds like Sandgrouse, Coursers, Plovers, Chats, Shrikes etc. You will stay overnight in Dasada.
Day 13: Poshina
Drive to Modhera in the morning to see the beautiful Sun Temple. Carry on to the city of Patan, visit the famous step-well, Rani-ki-wav, and see the skilful art of double-ikkat-weaving of patola textiles. Patola Weaving is the most difficult forms of weaving in the world. It uses a double ikkat style where the warp and weft threads are dyed meticulously before weaving, according to pre-designed pattern. You will drive on to Poshina for two nights' stay.
Day 14: Poshina
Poshina is base to visit Garasia tribal. You will visit their charming villages today.
Day 15: Ahmedabad
Today morning you will drive back to Ahmedabad to board your return flight home.
Get a Custom made Tour Plan with No Obligations Quote
If you like this tour and would like a custom tour plan to your requirements, then please fill the form given below. You can specify destinations, number of days you would like at each destination, activities, hotel categories, specify vehicles, request a guide or translator, etc. If you are traveling with children or elderly please let us know so that we can prepare the plan accordingly. In case you can't find a specific destination listed on our site then let us know and we will work it out for you. We will send you a custom made tour plan and a no obligation quote. We look forward to welcoming you! See you soon!